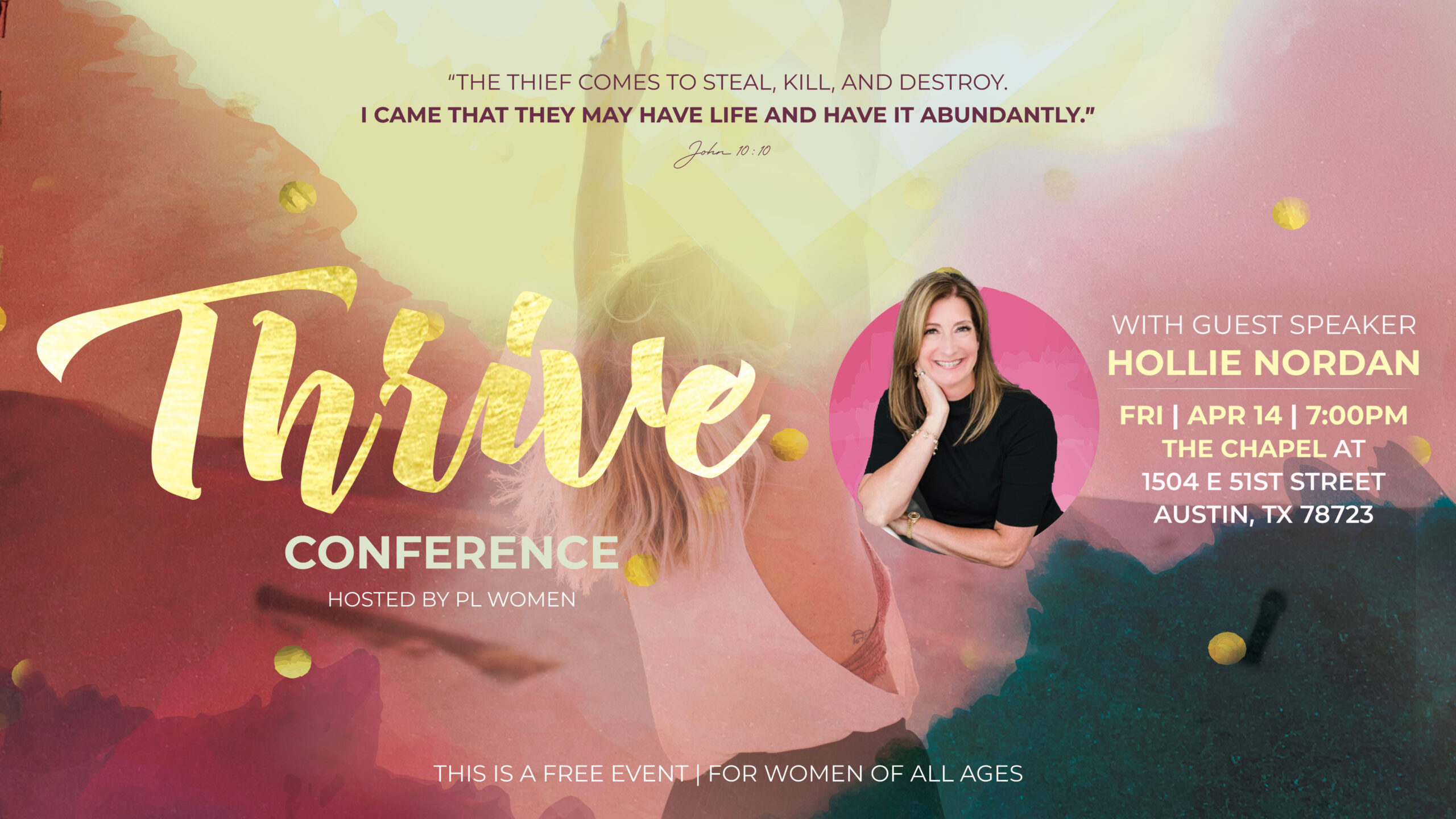 Ladies of all ages, you are invited to an awesome night of worship and empowerment! PL Women is hosting their annual Women's Conference featuring guest speaker, Holiie Nordan. This year's theme is THRIVE!  Join us in the Chapel at 1504 E 51st Street on Friday, April 14 at 7:00pm.
"The thief does not come expect to steal, and to kill, and to destroy. I have come that they may have life, and that they may have it more abundantly." John 10:10
Don't just survive, THRIVE!